The Norwegian Center for Stem Cell Research is a national facility dedicated to basic and translational stem cell research, technical training, and public education.
Contact information for general requests:
Phone: +47 22851578 / +47 92287650 
E-mail: Hege.Fjerdingstad@rr-research.no
Media inquiries:
Inquiries from the media should be made to Hege Brincker Fjerdingstad by email or telephone.
Patient inquiries:
All patient inquiries should be made by email to Hege Brincker Fjerdingstad. The Center can not administer patient inquiries made through any other channels.
The Annual Norwegian Stem Cell Networking Meeting this year will be held at Soria Moria Hotel and Conference Center from October 30-31, 2017.

Open to all researchers, clinicians, industry representatives, patient groups and others with an interest in stem cell biology, research and applications.

The program will encompass scientific presentations, information about stem cell-related research and clinical consortia in Norway, networking opportunities, and a session on public awareness and media interaction. The program will include presentations by participating PhD students, postdocs and invited speakers.

Information regarding program and registration will soon be available.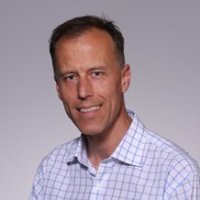 Lecture:
Tuesday June 20, 2017
11:00AM-12:00AM
Runde Auditorium
Domus Medica
Fredrik Karpe, Professor of Metabolic Medicine, Oxford Centre for Diabetes, Endocrinology and Metabolism
Professor Karpe's laboratory works on human adipose tissue function and the effect of obesity on metabolism. The group is interested in the links between diabetes and cardiovascular disease and upper/lower body obesity. The group aims to clarify mechanisms behind the protection which lower body adipose tissue seems to confer, and the detrimental effect of visceral adipose tissue, by studying the tissues at both cellular and whole body Level.