Events
Research Seminar by Dr. Yijun Ruan on Dec. 18, Domus Medica, UiO
Title: 3-dimensional organization of the genome
Dr. Yijun Ruan

Dr. Yijun Ruan's primary interest is to elucidate the structures and dynamics of all functional DNA elements in complex genomes through DNA sequencing analysis of genetic variations in genomes and transcriptomes. To facilitate such understanding, his lab and he contribute to the technology development for high-throughput DNA sequencing and mapping methodologies, including the paired-end-tag (PET) sequencing strategy for RNA-PET/Seq, ChIP-PET/Seq, DNA-PET and ChIA-PET analysis. They apply these sequencing-based methodologies to address complex genetic questions between normal versus disease states. His specific interest is to apply ChIA-PET and related methodologies to understand the three-dimensional (3-D) higher-order structures of chromosomal folding conformation and their impact on nuclear processes, such as gene transcription regulation and DNA replication.
Dr. Yijun Ruan Professor, The Florine Deschenes Roux Chair
Director of Genome Sciences and Director of the JAX Genomics in Farmingham (USA)
Friday, December 18, 13:00 Round Auditorium R-105, Domus Medica II, University of Oslo
---
International Speaker Seminar by Dr. Robert Zweigerdt

Title: Stem cells for cardiac disease
Dr. Robert Zweigerdt

Robert Zweigerdt´s research has resulted in recent milestone papers on the defined, single cell inoculated cultivation of human pluripotent stem cells (hPSC, including hESCs and hiPSCs) as "cells only" aggregates in suspension culture, independent of micro-carriers or other extracellular matrices. This technique enables straightforward up-scaling of hPSC culture in fully controllable stirred-tank bioreactors providing the required "raw material" for the mass production of any differentiated human PSC-derived progeny.

Through this approach, his laboratory is generating pure human hPSC-derived cardiomyocytes (CMs) in chemically defined, clinically compliant culture media in suspension culture. He is currently working on combining the hPSC suspension culture process with differentiation protocols in controlled bioreactors to develop clinically relevant conditions for cardiomyocyte production, with the aim of using these in cardiac tissue engineering and in vitro modelling of cardiomyopathies.
Dr. Robert Zweigerdt
Principal Investigator, Leibniz Research Laboratories for Biotechnology and Artificial Organs (LEBAO), Hannover Medical School (MHH)
Thursday, November 26, 12:00 Nye Auditorium 13, Domus Medica, University of Oslo
---
Mini-symposium on The Role of Nutrition in Brain Development
Friday Nov 13, 1300 - 1700, Store Auditorium, Rikshospitalet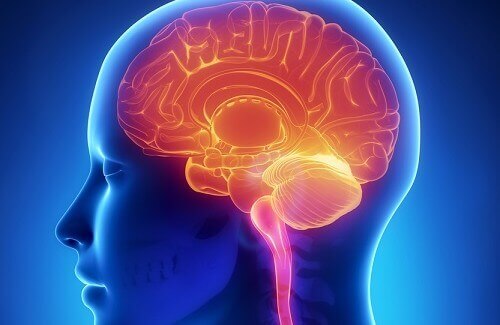 How does nutrition and malnutrition affect brain development? How can we ensure that the brain gets the nutrients it needs to develop properly? What are the long term effects of deficient nutrition during prenatal and early postnatal life? How big a problem is this globally?
This mini-symposium is the first in a series that will examine these and other questions from experimental and epidemiological standpoints. It is part of the Norwegian Brain Council´s (Hjernerådet´s) program in connection with the "Med hjerte for hjernen" action. Speakers include international experts on nutrition and the developing brain.
Sponsored by Hjernerådet (www.hjerneradet.no) and The Norwegian Consortium on Brain Development
Speakers:
1. Joel C. Glover, Professor in Neurology at University of Oslo and Director of Norwegian Center for Stem Cell Research
2. Melissa Gladstone, Senior Lecturer in Paediatric Neurodisability, University of Liverpool
3. Christian Drevon, Professor in Molecular Nutrition, University of Oslo.
4. Birgitta Strandvik, Professor in the Department of Bioscience and Nutrition, Karolinska Institutet
5. Farrukh Chaudhry, Professor in the Department of Molecular Biology and Neuroscience, University of Oslo.
---
24-27 June 2015
ISSCR 2015 Annual Meeting- Stockholm, Sweden
"An unveiling of Stem Cell Innovation"
International Society for Stem Cell Research
Hear new discoveries from global thought leaders, listen to exiting lectures, and network with peers and collegues from a wide spectrum of studies.
For more information, registration and abstract submissions, visit the event's website here.
---
11th Annual Norwegian Stem Cell Networking Meeting Soria Moria Hotel and Conference Center, Oslo, Norway October 7-8, 2014
Open to all researchers, clinicians, industry representatives, patient groups and others with an interest in stem cell biology, research and applications

The program will encompass scientific presentations, information about stem cell-related research and clinical consortia in Norway, networking opportunities, and a session on public awareness and media interaction.

See the full program here
---
4-5 June 2013
Stem Cell Center International Seminar Series
Dr. Bilada Bilican, Postdoctoral Research Fellow, MRC Centre for Regenerative Medicine, University of Edinburgh
Tuesday, June 4, 11:00
Store auditorium A1.1001, Domus Odontologica
Title: Modelling TDP-43 proteinopathies using human pluripotent stem cells.
In conjunction with this seminar, two local seminars will be hold by two of our Stem Cell Center research groups Prof. Arne Klungland and Prof. Magnar Bjørås.
Wednesday, June 5, 14:30
Store auditorium A1.1001, Domus Odontologica
---
29-30 April 2013
Stem Cell Center International Seminar Series
Dr. Tarjei S. Mikkelsen, Fellow and Principal Investigator at the Broad Institute and the Harvard Stem Cell Institute in Cambridge, MA, where he directs research focused on advanced technology development for genomics, regenerative medicine and synthetic biology.
Monday April 29, 14:30
Red Auditorium, B1.U016, Rikshospitalet
Title: High-throughput genomic and epigenomic profiling of directed differentiation.
Tuesday April 30, 11:00
Red Auditorium, B1.U016, Rikshospitalet
Title: Exploring gene regulation by reading and writing DNA.
---
22-23 April 2013
Stem Cell Center International Seminar Series
Prof. Ernest Arenas, Professor of Stem Cell Neurobiology at the Department of Medical Biochemistry and Biophysics, Karolinska Institute.
Monday April 22, 14:30
Seminar room 2 B2.U002, Rikshospitalet
Title: Function of Wnts in midbrain dopamine neuron development and regenerative medicine for Parkinson's disease
Tuesday April 23, 11:00
Lille auditorium A1.1004, Domus Odontologica
Title: Identification of endogenous midbrain LXR ligands as a novel family of neurogenic and survival factors
---
12 February 2013, 11:00-13:00
Mini-Seminar on Stem Cells
Where: A3.3067, Rikshospitalet
Guest lectures
1. Johan Jakobsson - miR-124 **–determination of neuronal identity by a non-coding RNA
2. Malin Parmar - Developing Stem Cells for Cell Replacement Therapy in Parkinson's Disease
---
1-2 November 2012
Stem Cell Center International Seminar Series
Prof. Mark Noble, Professor of Genetics, Neurology, Neurobiology and Anatomy and director at the University of Rochester Stem Cell and Regenerative Medicine.
Thursday November 1, 14:30
Green Auditorium, Rikshospitalet
Title: Transitioning stem cell biology to stem cell medicine for CNS repair, treatment of neurogenetic disorders and cancer.
In conjunction with this seminar, two local seminars will be held by two of our Stem Cell Center research groups (Morten Moe and Gunnar Kvalheim), Green Auditorium, Rikshospitalet
Friday November 2, 11:00
Seminar room 3, B1.1017, Rikshospitalet
Title: Redox control as a central modulator of normal and abnormal precursor cell development and function.
---
9-10 October 2012
The Ninth Annual Stem Cell Networking Meeting, for all Norwegian stem cell researchers, will take place at Soria Moria Hotell og Konferansesenter, Voksenkollen.
---
3 September 2012
Future stem cell therapies
Genetic and epigenetic approaches to directed differentiation of stem cells.

Time: 14:30 - 16:00
Place: Red auditorium, Rikshospitalet
---
14 June 2012, 14:00
Stem Cell Center mini-symposium
Thursday, June 14, starting at 1400
Presentations from Collas and Myklebost groups
Seminar room 2180 (Nutrition)
---
13 June 2012, 15:00
Welcoming party for our new group leader Gareth Sullivan.
Tapas and drinks will be served either on the veranda (between the Departments of Biochemistry and Nutrition) or in the Seminar room 2180 (next to the veranda)
---
9 November 2011, 15:00
Stem Cell Center Tapas get-together
Four new research groups have joined the Stem Cell Center. Many of you already know Magnar Bjørås and Arne Klungland at Rikshospital, and Gunnar Kvalheim at Radiumhospitalet. Gareth Sullivan was just recently hired as the new group leader with special expertise in human pluripotent stem cells.

To provide an opportunity to meet the first 3 of these groups (Bjørås, Klungland, Kvalheim) the Stem Cell Center will be having a tapas get-together for everyone at the Center and in the Center groups (students, postdocs, technicians, PIs and anyone else) on Wednesday November 9 at 15:00 (location Domus Medica room 2180 Nutrition Dept).
---
25 May 2011, 15:00
Stem Cell Center Grill Party
Location: Veranda, Domus Medica
Previous events: click here
---
---